From an episode of Breakfasters∙Presented by Daniel Burt, Monique Sebire and Bobby Macumber
Interview
Breakfasters: Moira Finucane Talks About Fearless Joy
Award-winning performer Moira Finucane explains to Breakfasters why the Sofitel has opened up its mirrored ballroom to allow her to create an experience of joy for the people of Melbourne.
Incorporating music, song, dance, burlesque, and "so much nudity!" Moira tells the team why FUTURE.JOY.CLUB is all about pleasure, joy and celebration, even in the context of fires, floods, climate crisis and covid.
"We are all crashing, rising, crashing, rising," Moira tells the team, sharing her perspective on why fearlessness is important during extraordinary times, and why gathering together can be transformative.
Listen to the full interview below.

[photo credit: Triple R]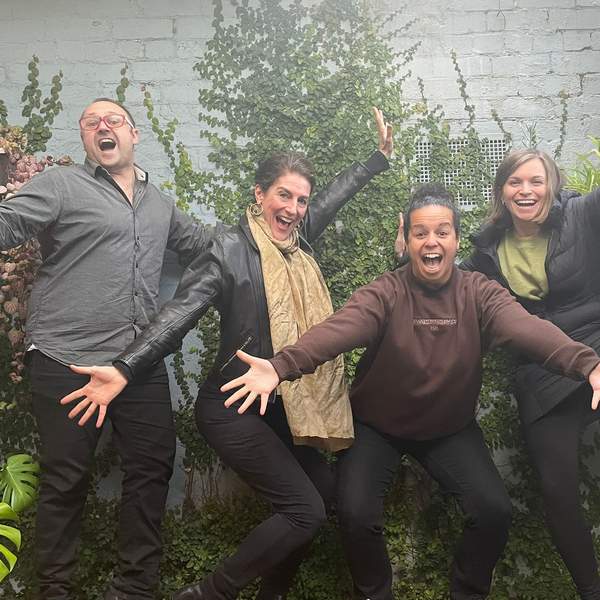 Listen to Breakfasters: Moira Finucane Talks About Fearless Joy
11:47∙18 July 2022
∙