From an episode of Breakfasters∙Presented by Sarah Smith, Geraldine Hickey and Daniel Burt
Interview
Breakfasters: Magda Szubanski Explains The Importance Of Farts In Storytelling For Kids
Magda Szubanski has been lighting up Australian homes for decades with her iconic performances and characters. For her latest venture, she has children in her comedy crosshares, writing and developing a series of hilarious books with illustrator Dean Rankine, titled Timmy The Ticked Off Pony And The Poo Of Excitement.
The books follow Timmy, a cranky Insta-famous pony, whose life begins to unravel after an excited poo. Needless to say, things of a borborygmic nature are a big part of the books. "When you're telling kids a story, it just has to be about poo and farts," Magda tells Breakfasters.
The adventures of Timmy are a far cry from Magda's last written endeavour – a deeply personal memoir detailing the comedian's extraordinary life, career, and path to self-discovery. "After I wrote Reckoning, which is a book about intergenerational trauma, Scholastic approached me to write a kids' book. So I went from intergenerational trauma to poos of excitement, as you do."
The first book in the Timmy The Ticked Off Pony And The Poo Of Excitement series is available now.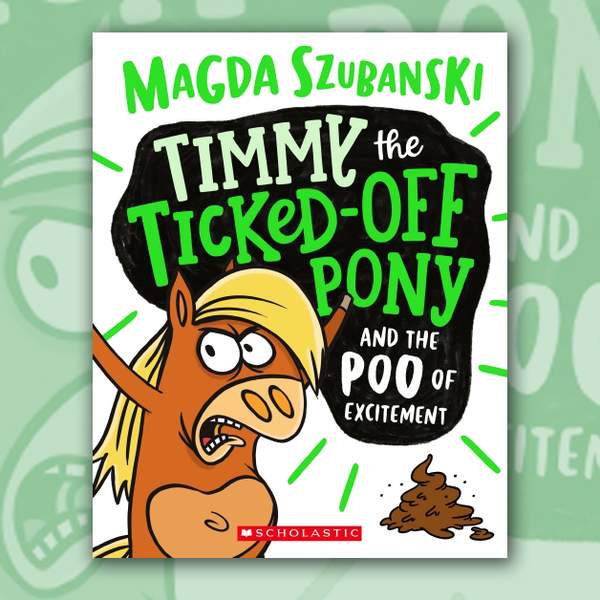 Listen to Breakfasters: Magda Szubanski Explains The Importance Of Farts In Storytelling For Kids
10:32∙6 April 2020
∙