Presented by Kate O'Halloran, Jason Moore and Nat Harris
Interview
Breakfasters: Kaz Cooke's Up The Duff Turns 20!
Kaz Cooke's Up the Duff has not only been an invaluable resource for expectant parents over the last 20 years, it also helps Kaz remember the age of her eldest child. And she reassures Fakefasters Nat Harris, Jason Moore and Kate O'Halloran that she 'has removed the Rolf Harris joke' from this new edition. Whew.
Kaz says that while people still feel the same way about having their first child – mostly terrified and anxious – a lot has changed over the past 20 years. Johnny Depp is no longer considered the epitome of the 'attractive man', for example. But more seriously, new medical research is always being undertaken and it's been Kaz's mission over two decades to keep her readers up to date.
She is actually urging anyone with a first edition of the book to use it 'as kindling and burn it'. Or throw it on the compost.
From gender reveal parties to pelvic floors, Kaz says she hopes her newly revised book continues to act as an antidote to 'people taking pregnancy advice from supermodels rather than doctors'.
Kaz Cooke's Up the Duff: The real guide to pregnancy, 2020 Edition, is out now.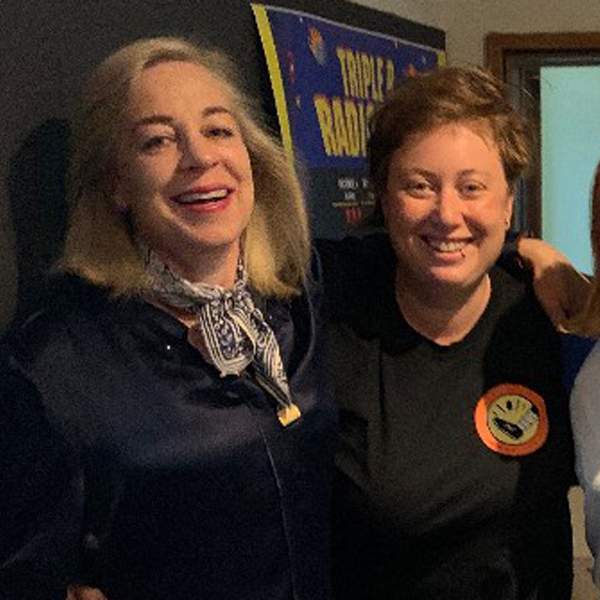 Listen to Breakfasters: Kaz Cooke's Up The Duff Turns 20!
12:25∙18 October 2019
∙