From an episode of Breakfasters∙Presented by Sarah Smith, Geraldine Hickey and Daniel Burt
Interview
Breakfasters: Curator Matthew Churchward on The Dramatic Life of The Great Melbourne Telescope
The Great Melbourne Telescope is about to celebrate it's 150-year anniversary, but it hasn't been easy getting there. Once the largest fully steerable telescope in the world, it's been disassembled, reassembled, moved interstate, burnt to the ground, and is now being restored by a team of very dedicated volunteers.
After relocating to Canberra in 1944, the GMT spent a peaceful and productive sixty years in Mount Stromlo before it was destroyed by the 2003 Canberra bushfires. 'The telescopes were left to their own devices out in the elements,' tells Museums Victoria senior curator Matthew Churchward on Breakfasters. 'The fire was so hot that the whole aluminium dome over the telescope melted and dripped molten aluminium on to the telescope.'
While most of the optics and technology were unsalvageable, the structural backbone of the telescope was recovered, brought back to Melbourne, and has been meticulously restored over an estimated 30,000 hours by volunteers. 'It will be the largest telescope regularly available for public viewing in the world.'
You can check out the restoration taking place at Scienceworks 10am-3pm daily.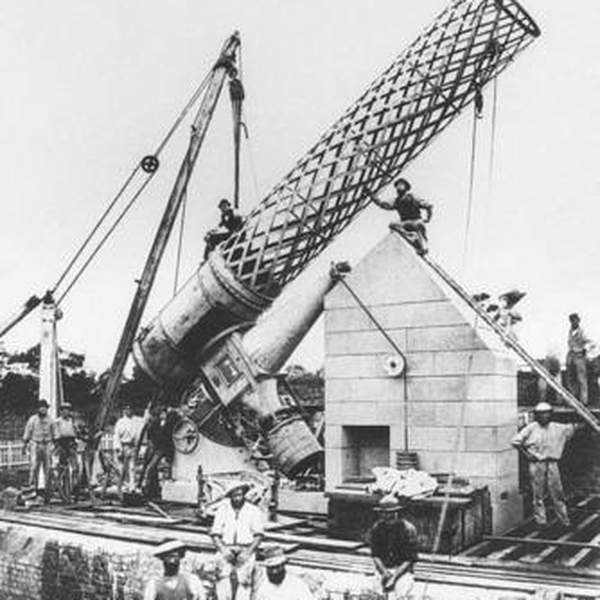 Listen to Breakfasters: Curator Matthew Churchward on The Dramatic Life of The Great Melbourne Telescope
10:59∙9 December 2019
∙