From an episode of Breakfasters∙Presented by Sarah Smith, Geraldine Hickey and Daniel Burt
Interview
Breakfasters: Beci Orpin Shares the Inspiration Behind Her New Book 'Take Heart, Take Action'
Melbourne illustrator/designer Beci Orpin felt 'disheartened and frustrated' after the last federal election, so she channeled that feeling and made a graphic for her Instagram. That graphic went viral and has now been extrapolated upon in her new book Take Heart, Take Action. 'My editor called me on the Monday and said, "You have to make a book. You have to do it in a week,"' says Beci.
The book is a series of designs paired with simple messages of hope, kindness and sustainability that she intends for anyone wanting to create an 'openhearted world'. Says Beci, 'Regardless of who's in power, there's still a lot of things you can do to [...] have some control.'
Take Heart, Take Action is available now through Hachette.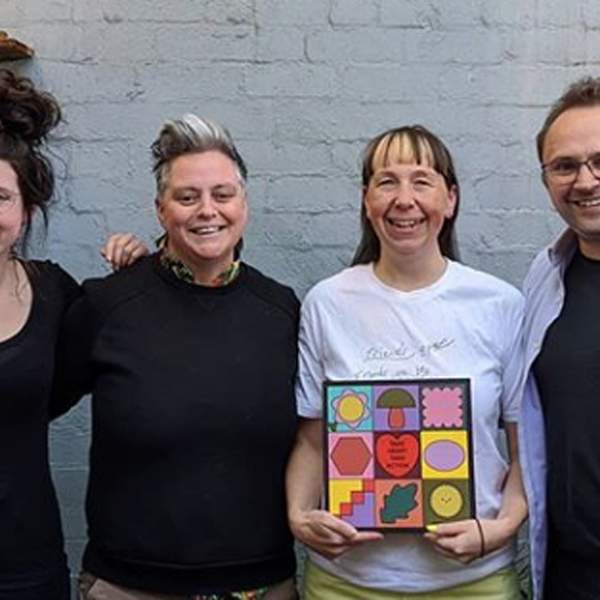 Listen to Breakfasters: Beci Orpin Shares the Inspiration Behind Her New Book 'Take Heart, Take Action'
08:35∙18 November 2019
∙