Presented by Tony Biggs
Interview
Biggsy And Tim Rogers Talk Tommy, Music Bio-pics And Possible Future Plans
Tim Rogers talks to Tony Biggs ahead of two shows this weekend (aka 21 - 22 June) when Captain Walker's Unborn Children (Davey Lane, Ash Naylor, Brett Wolfenden, Talei Wolfgramm, Liam McGorry and Tim) take to the stage to celebrate the 50th anniversary of Tommy: A Rock Opera. But as he tells Biggsy, the tribute show has its own slow genesis.
When the Sydney Theatre Company called him up 16 years ago and suggested he do something 'theatrical and musical' with them, Tim's pitch for a musical reimagining of Jean Cocteau's Les Enfants Terribles didn't go quite as he planned. Turns out they wanted Tommy: A Rock Opera. And while it didn't go ahead at the time Tim reckons that having been 'lambasted for being a Who ripper offerer' for so long, he might as well give it a crack.
So late one night, a couple of months ago, he and Davey Lane came up with the idea to stage a show to celebrate Tommy's 50th birthday. They've pulled together a stellar line-up to join them with Talei Wolfgramm taking on the part of the Acid Queen but as Tim says 'she much more front and centre than just that role'. And while a blow to the throat during a recent Rockdogs training session means Liam McGorry can't sing, Tim says the master horn player 'can still blow'!
Tickets for Tommy – 50th Anniversary at the Yarraville Club (22 June) are available here https://www.trybooking.com/book/event?eid=502987&. Standing room tickets at the Memo Music Hall for Friday 21 June are available here https://www.trybooking.com/book/event?embed&eid=503102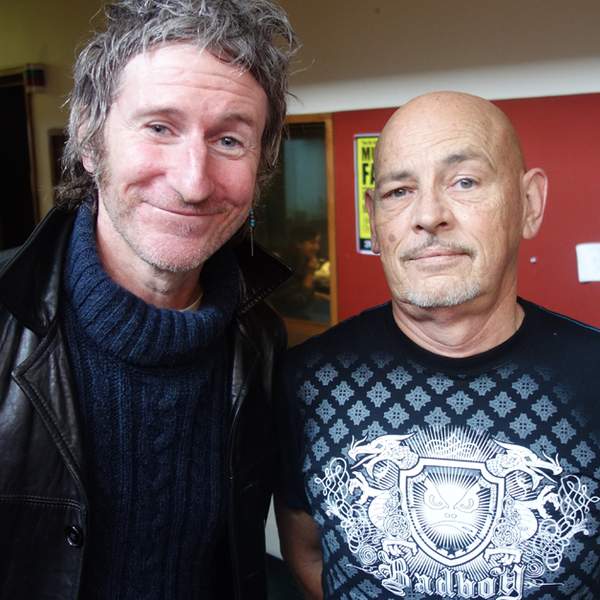 Listen to Biggsy And Tim Rogers Talk Tommy, Music Bio-pics And Possible Future Plans
21:35∙21 June 2019
∙