From an episode of Banana Lounge Broadcasting∙Presented by Dave Graney
Segment
Banana Lounge Broadcasting: Legendary Roadie Howard Freeman Shares Tales From The Road with Dave Graney
Howard Freeman has seen it all in his long career and, as he tells Dave Graney, 'When I started in this business, there was no business.' Dave chats to him about mod gigs in the '60s, the antics of Billy Thorpe, the melding of the rock and underworlds in the heyday of '70/'80s Kings Cross and the time he had to rescue Marc Hunter and band Dragon from a rabid, glass-throwing Texan crowd when Marc made an unsavoury remark on stage about John Wayne's relations with his horse. But as he explains to Dave, he can just as easily turn his hand to crowd control for One Direction, making sure that newly minted ten year old music fans don't get crushed in their first mosh pit.
Howard is also one of the organisers of Roady4Roadies, a benefit gig for that supports 'the crew that make your dreams come true'. Live production crew are the unseen but essential backbone of the music events that we all enjoy but these roles can often take their toll on those involved.
Roady4Roadies takes place nationally in Sydney, Melbourne, Brisbane and Perth on Sunday 10 March and Adelaide on Sunday 24 March. It's open to the public and industry alike, with all profits going to Support Act, an organisation that supports the people supporting live music.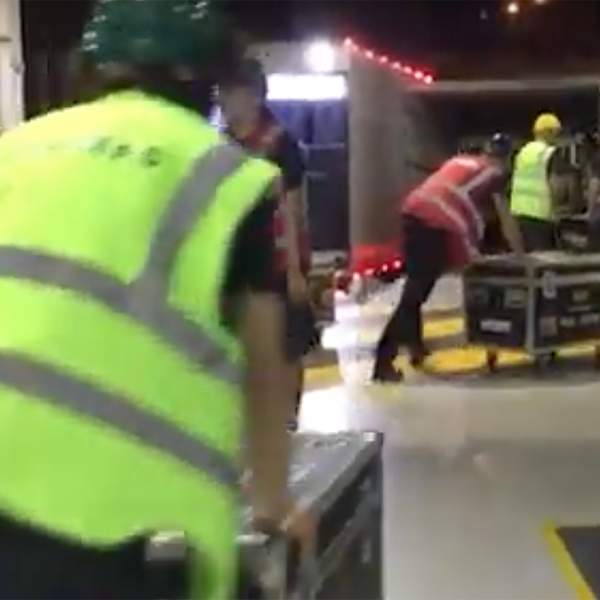 Listen to Banana Lounge Broadcasting: Legendary Roadie Howard Freeman Shares Tales From The Road with Dave Graney
50:32∙26 February 2019
∙