Presented by Tom Trumble, Geraldine Hickey and Daniel Burt
Interview
Award-Winning Actor Luke Carroll Discusses Black is The New White
Actor Luke Carroll spent a lot of time 'talking to walls' in preparation for his role as narrator in Nakkiah Lui's new play, Black is The New White (showing at Southbank Theatre until 9 November). He tells the Breakfasters, Tom Trumble, Daniel and Geraldine that 'it's an unusual role, my relationship is with the audience', none of whom are actually present in rehearsals, hence the wall-talking.
As Daniel points out, Luke Carroll's career 'seems to defy space and time' with the actor playing roles as a young child on The Flying Doctors in the early '90s and now entertaining children as a long-standing presenter of the iconic Play School. He's even had a guest spot on Home and Away after 'sneaking into the Channel 7 Logies after-party' where the show's producer approached him and offered him a job on the spot.
Luke says one of the highlights of his career so far has been having a Welcome to Country delivered on Play School during this year's NAIDOC week. Given the success of Black is The New White (their season has just been extended due to popular demand), he may well be citing his current role in the play as a highlight in the future.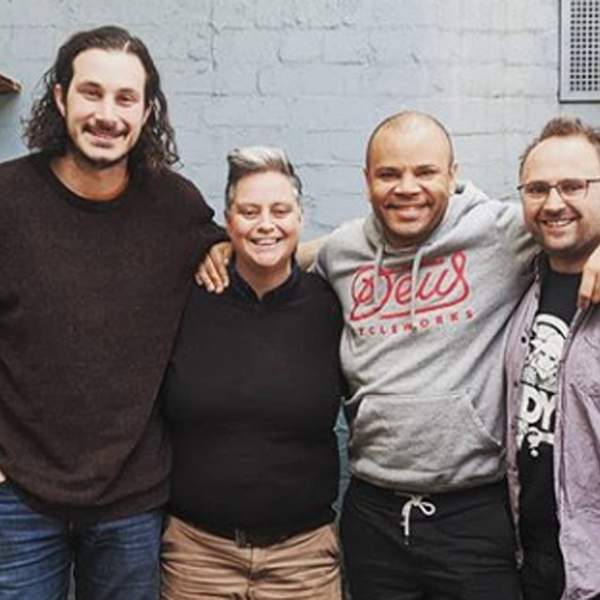 Listen to Award-Winning Actor Luke Carroll Discusses Black is The New White
08:44∙11 October 2019
∙