From an episode of Breakfasters∙Presented by Geraldine Hickey, Sarah Smith and Daniel Burt
Interview
Astronaut Trainer and Physicist Dr Gail Iles Has a Real 'Blast' with the Breakfasters
Breakfasters talks to 'definitely the smartest person in the room' Dr Gail Iles: astronaut trainer, Program Coordinator for RMIT's Bachelor of Space Science, and member of the American Institute of Aeronautics and Astronautics. Gail explains how awed she still is by Apollo 11 getting to the moon on the computing power 'equivalent to a calculator,' and recounts the huge logistical challenges of such a grand venture.
The gang discuss the importance of low-key skills like spatial awareness and adaptable problem-solving in the context of Gail's more adrenalin-pumping track record with rally car driving and rollercoasters!
They discuss how NASA's 'Vomit Comet' takes passengers on a parabolic manoeuvre for a zero G experience of 22 seconds. Finally, Gail says look out for the first woman on the moon in 2024! In short, she's a wealth of information and lots of fun.
You can find Gail on a panel this Saturday from 6pm at Scienceworks in Spotswood. 'Footsteps on the Moon' commemorates the moon landing 50 years ago, and includes planetarium shows, a photography exhibition, and a high-fidelity virtual reality experience of a space walk on the international space station.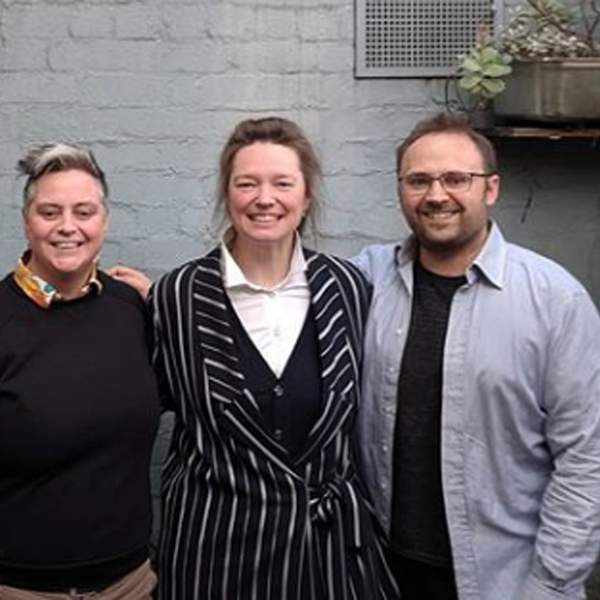 Listen to Astronaut Trainer and Physicist Dr Gail Iles Has a Real 'Blast' with the Breakfasters
14:08∙18 July 2019
∙