From an episode of Breakfasters
Interview
'Always Searching for Beauty in Tiny Miracles': Meow Meow on Breakfasters
Cabaret singer Meow Meow returns to Melbourne for Apocalypse Meow: Crisis Is Born, on now at The Malthouse (and proudly presented by RRR). She joins Breakfasters to chat about the 'off-peak, bargain Christmas show' and her album with Thomas Lauderate Hotel Amour.
'I find myself ridiculous at the best of times,' says Meow Meow, whose Christmas show Apocalypse Meow is both funny and touching. 'The poignancy will creep up on you,' she says.
Meow Meow has performed all over the world, from the Sydney Opera House to the Globe to the Lincoln Centre, but notes that regardless of where she is, performance is a supportive agreement between the performer and the audience. 'It's like a desperate attempt for connection,' she says. 'It's something you just can't fake.'
Meow Meow's album Hotel Amour emerges from a long-time collaboration with Pink Martini's Thomas Lauderate. It features original songs in English, French and German, as well as with Rufus Wainwright and the Von Trapp children.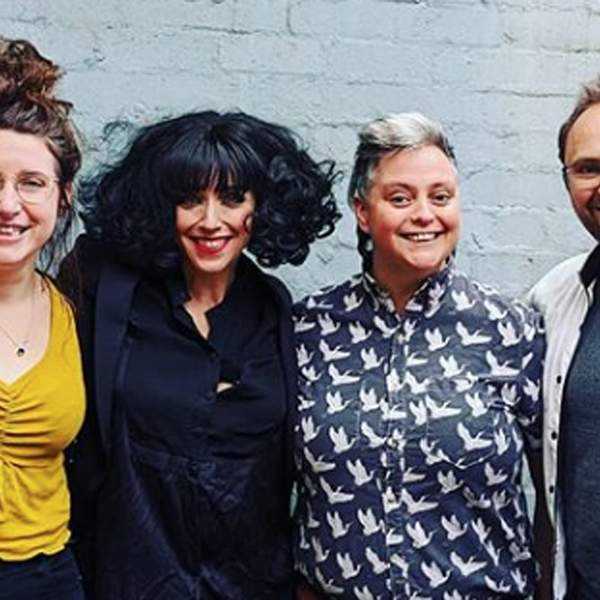 Listen to 'Always Searching for Beauty in Tiny Miracles': Meow Meow on Breakfasters
13:20∙12 November 2019
∙