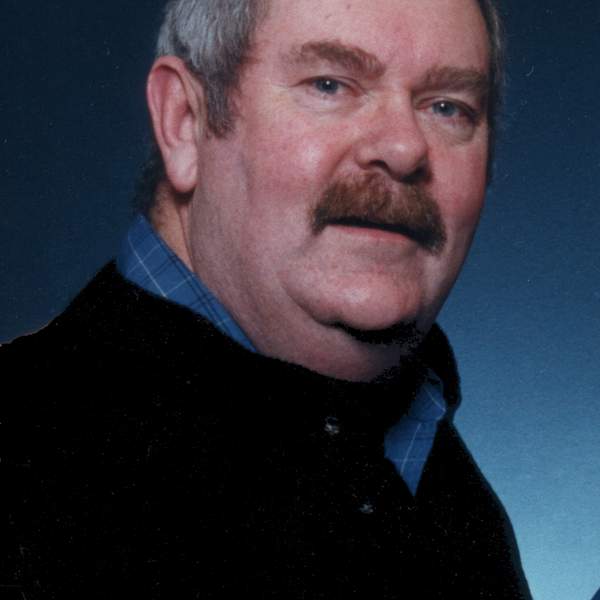 Listen to Off The Record – 18 July 2020
∙
Gary Louris of The Jayhawks discusses the group's latest album, XOXO. Nashville-based Becca Mancari talks about her new album.
Playlist for Off The Record – 18 July 2020
Rockin' At Cosmos

Lee Allen

SOME FAVOURITE OVERSEAS ALBUM JAN-JUL 2020

MID-YEAR REPORT

Black Rider (Rough & Rowdy Ways)

Bob Dylan

When The Way Gets Dark (Good Souls Better Angels)

Lucinda Williams

Mexico (Homegrown)

Neil Young

Abandoned Love (B.Dylan) (All The Good Times)

Gillian Welch & David Rawlings

The Dolphins (F.Neil) (The Third Mind)

The Third Mind

I Die A Little Each Day (You Make Me Feel)

Don Bryant

Way Down (Blues With Friends)

Dion

Blow By Blow (Song For Our Daughter)

Laura Marling

Farsickness (Mutable Set)

Blake Mills

Lovefear (Shelby Lynne)

Shelby Lynne

Orange & Blue (World On The Ground)

Sarah Jarosz

A Child's Claim To Fame (R.Furay) (Have Harmony Will Travel Vol. 2)

Carla Olson

Stone Me (That's How Rumours Get Started)

Margo Price

Be Afraid (Reunions)

Jason Isbell & The 400 Unit

Slow Ride Argument (LP: The Unraveling)

Drive By Truckers

American Childhood III (Just Like Moby Dick)

Terry Allen & The Panhandle Mystery Band

The Lights of San Francisco (Ledger & S.Earle) (Logan Ledger)

Logan Ledger

Union, God & Country (Ghosts of West Virginia)

Steve Earle

Eyes Open Wide (No Time For Love Songs)

The Mastersons

RE. ALBUM THE GREATEST PART

BECCA MANCARI INTERVIEW

Lonely Boy (The Greatest Part)

Becca Mancati

Hunter (The Greatest Part)

Becca Mancari

First Time (The Greatest Part)

Becca Mancari

Karen Dalton (19.07.37-19.03.93)/Linda Rondsatdt ((15.07.46)

CELLAR OF SOUND

Blues On The Ceiling (F.Neil) (It's So Hard To Tell Who's Going To Love You Best)

Karen Dalton

When A Man Loves A Woman (In My Own Time)

Karen Dalton

Katie Cruel (LP: In My Own Time)

Karen Dalton

Orange Crate Art (Orange Crate Art, 1995 - due for re-release)

Brian Wilson & Van Dyke Parks

I Want To Break Free (Queen) (Produced by Shane O'Mara)

Rebecca Barnard & Monique Dimmatina

Across The Universe (Lennon-McCartney) (Produced by Shane O'Mara)

Adrian Whitehead/Shane O'Mara/Billy Miller

R.E ALBUM XOXO

GARY LOURIS (JAYHAWKS) INTERVIEW

Ruby (XOXO)

The Jayhawks

Living In A Bubble (XOXO)

The Jayhawks

Jump Into The Fire (Single Version)

Harry Nilsson

Little Victories (XOXO)

The Jayhawks

Strange Isabella

Gillian Welch

GIG GUIDE/BOOKS/TV

KEN MCLEISH
'More old-fashioned than ever before.' John Cooper Clarke 2007
'The older I get, the better I was!' Van Dyke Parks
A music program featuring a weekly special with news, interviews, reviews and regular local and overseas correspondents including Billy Pinnell.
Off The Record won the InPress Writers' Poll for Best Radio Program in Melbourne for 2011 and 2005 and was runner-up for 2006 and 2008!! Off The Record also won the PPCA Award for Excellence In Music Programming at the 2005 National Conference of the Community Broadcasting Association of Australia for a Ry Cooder interview special about his album Chavez Ravine. The program was also a finalist in the category in 2012. A weekly one hour version of the program is broadcast on the satellite network of the CBAA to more than 45 stations across Australia.
Brian is the Founding & Editor of Rhythms Magazine (which he founded in 1992). You can visit the magazine at rhythms.com.au and read about what Brian is up to outside Triple R.
EMAIL BRIAN: brianwise@aol.com
NEW ORLEANS TOUR - APRIL/MAY:
Each April/May there is an Off The Record trip to the New Orleans Jazz & Heritage Festival. What could be better than travelling to the world's best music festival and enjoying music with like-minded people? The 2019 tour to Jazz Fest is BOOKED OUT. If you wish to go on the 2020 tour please email your interest: brianwise@aol.com
Follow Brian's travels at his On The Record Column at:
Presenters