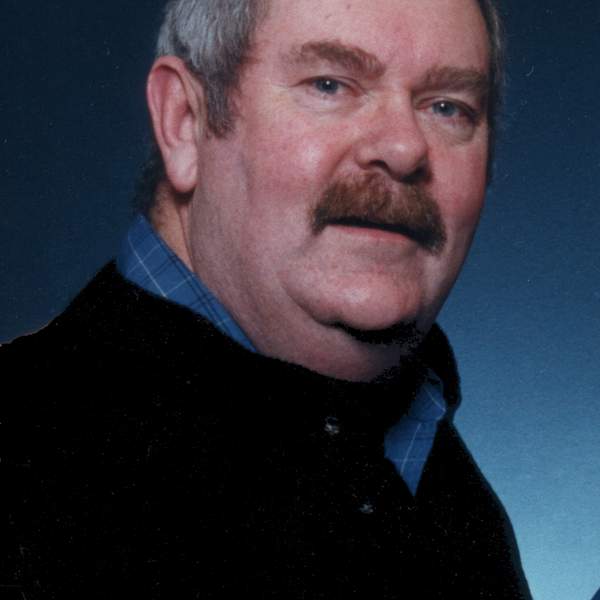 Listen to Off The Record – 27 June 2020
∙
Brian talks to the legendary Dion and violinist Scarlet Rivera about their new recordings.
Playlist for Off The Record – 27 June 2020
INTRO THEME

Lee Allen/Rolling Stones

We Shall Overcome (Valentine)

Bill Frisell

Uncivil War

Shemekiah Copeland

Isolation Boredom Syndrome (Folk 'n' Roll Vol.1 - Tales of Isolation)

JS Ondara

Freeze Tag (featuring Phoelix)

Dinner Party (Robert Glasper/Kamasi Washington et al)

Keep On Smiling' (Wet Willie, 1974) (Live At Capricorn Studios)

Blackberry Smoke

Little Wing (Jimi Hendrix)

Valerie June

In The Sun (Come to Where I'm From, 20th Anniversary)

Joseph Arthur

Ola, Let's Dance (The Ridge)

Julian Taylor

Perfect Girls of Pop

Elizabeth Cook

The Overthrow (Tiny Little Movies)

Will Hoge

Another Man In Me (Thomas Csorba)

Thomas Csorba

Running Water (Acoustic) (Good Bones)

Cat Clyde

Tied Down (Back Till I'm Gone)

Leon Majcen

Strong Enough (Monovision)

Ray La Montagne

RE. ALL OF ME E.P

SCARLET RIVERA INTERVIEW

All Of Me (Title track, EP)

Scarlet Rivera

Hurricane (Desire)

Bob Dylan

Dust Bowl (All of Me EP)

Scarlet Rivera

50-50 (All of Me EP)

Scarlet Rivera

Songbird (All of Me EP)

Scarlet Rivera

JUNE 1970

CELLAR OF SOUND

Dark End of The Street (Moman-Penn) (This Girl's In Love With You)

Aretha Franklin

Eleanor Rigby (This Girl's In Love With You)

Aretha Franklin

One Night As I lay On My Bed (Hark! The Village Wait)

Steeleye Span

Wondrous Love (LP - Wondrous Love)

Shirley Collins

New Speedway Boogie (Workingman's Dead, Released June 14, 1970)

Grateful Dead

Ball of Confusion (Released by Temptaions in May 1970) (From The Get Down ST)

Leon Bridges

Village Green Preservation Society (Rarities)

Natalie Merchant

Let Me Love You Baby (Riding With The King)

Eric Clapton & BB King

RE. BLUES WITH FRIENDS

DION INTERVIEW - PART 1

Kansas City (1957)

Dion & The Belmonts

Crossroads (R.Johnson) (Bronx In Blue)

Dion

My Baby Loves Top Boogie (with John Hammond Jr) (Blues With Friends)

Dion

Can't Start Over Again (with Jeff Beck) (Blues With Friends)

Dion

Uptown No.7 (with Brian Setzer) (Blues With Friends)

Dion

Bam Bang Boom (with Billy Gibbons) (Blues With Friends)

Dion

Kickin' Child (with Joe Menza) (Blues With Friends)

Dion

Reckless Abandon (Reckless Abandon)

Dirty Knobs

The Times They Are A Changin' (B.Dylan) (Live)

Todd Snider

To Be Alone With You (B.Dylan) (Need A Ride)

Wagons

Uncle John's Band (Grateful Dead/Workingman's dead)

Sean McMahon & Friends

No Depression (title track) (Released June 21, 1990)

Uncle Tupelo

I Won't Back Down (Tom Petty)

The Reset Players

You Don't Know What It's Like (Demo)

Tom Petty
'More old-fashioned than ever before.' John Cooper Clarke 2007
'The older I get, the better I was!' Van Dyke Parks
A music program featuring a weekly special with news, interviews, reviews and regular local and overseas correspondents including Billy Pinnell.
Off The Record won the InPress Writers' Poll for Best Radio Program in Melbourne for 2011 and 2005 and was runner-up for 2006 and 2008!! Off The Record also won the PPCA Award for Excellence In Music Programming at the 2005 National Conference of the Community Broadcasting Association of Australia for a Ry Cooder interview special about his album Chavez Ravine. The program was also a finalist in the category in 2012. A weekly one hour version of the program is broadcast on the satellite network of the CBAA to more than 45 stations across Australia.
Brian is the Founding & Editor of Rhythms Magazine (which he founded in 1992). You can visit the magazine at rhythms.com.au and read about what Brian is up to outside Triple R.
EMAIL BRIAN: brianwise@aol.com
NEW ORLEANS TOUR - APRIL/MAY:
Each April/May there is an Off The Record trip to the New Orleans Jazz & Heritage Festival. What could be better than travelling to the world's best music festival and enjoying music with like-minded people? The 2019 tour to Jazz Fest is BOOKED OUT. If you wish to go on the 2020 tour please email your interest: brianwise@aol.com
Follow Brian's travels at his On The Record Column at:
Presenters