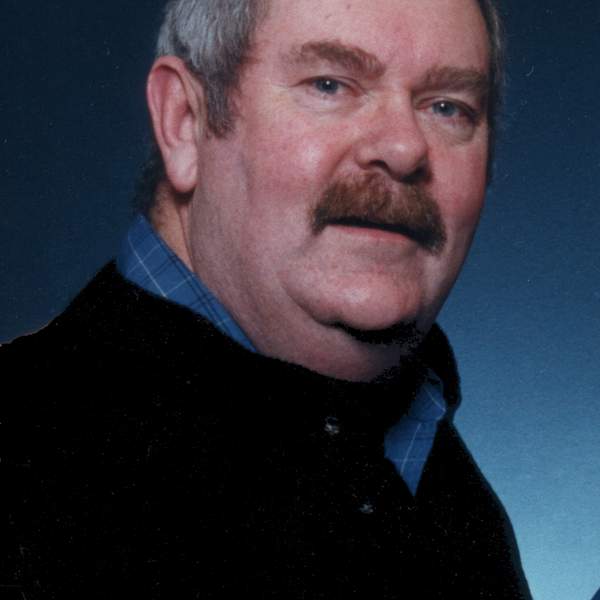 Listen to Off The Record – 20 June 2020
∙
Highlights
Off The Record: Brian Wise Celebrates Bob Dylan's New Record 'Rough and Rowdy Ways'
Join Brian to celebrate the release of Bob Dylan's new studio album. With some very special guests!
Playlist for Off The Record – 20 June 2020
Rockin' At Cosmo's/2120 South Michigan Avenue (Instrumental)

Lee Allen/Rolling Stones

My Own Version of You (Rough & Rowdy Ways)

Bob Dylan

My Rough and Rowdy Ways (Released Oct. 22, 1929)

Jimmie Rodgers

Vacancy (Homegrown)

Neil Young

Trouble (Single)

Israel Nash

All God's Children (Willie Nile Uncovered: Celebrating 40 Years)

Nils Lofgren

Djoukourou (Acoustic)

Oumou Sangare

Boy, Doncha Know (Single)

Joan Osborne

Good Luck, Kid (Trio Sessions Vol.1)

Joseph

ON: BLONDE ON THE TRACKS

EMMA SWIFT INTERVIEW

The Man In Me (Blonde On The Tracks)

Emma Swift

Queen Jane Approximately (Blonde On The Tracks)

Emma Swift

Black Rider

Bob Dylan

Living On Mercy (LP: Living On Mercy)

Dan Penn

Pray For America (Single)

Old Crow Medicine Show

The Weight (Recorded for Playing For Change)

Robbie Robertson & Friends

ON BOB DYLAN (REFER TO MAR'S BOOK: LISTEN UP!)

MARK HOWARD (PRODUCER) INTERVIEW

Dirt Road Blues (Time Out Of Mind, 1997)

Bob Dylan

ON: ALL OF ME (EP)

SCARLET RIVERA INTERVIEW

Dust Bowl (All Of Me EP)

Scarlet Rivera

Shine (LP: Shine, 2007)

Joni Mitchell

If I Could Start Again Today

Paul Kelly & Paul Grabowsky

Oh Sister (B.Dylan)

Logan Ledger (with Courtney Marie Andrews)

REVIEW OF BOB DYLAN'S ROUGH & ROWDY WAYS

MICHAEL GOLDBERG REPORTS

Crossing The Rubicon

Bob Dylan

Key West (Philosopher Pirate) (Rough & Rowdy Ways)

Bob Dylan

RE. BLUES WITH FRIENDS

DION INTERVIEW

It's All Over Now, Baby Blue (Kickin' Child: The Lost Album, 1965)

Dion

Bam Bang Boom (with Bily Gibbons, ZZ Top) (Blues With Friends)

Dion

Ninety-Nine Days (Anhtology: Akilotoa)

Vika & Linda
'More old-fashioned than ever before.' John Cooper Clarke 2007
'The older I get, the better I was!' Van Dyke Parks
A music program featuring a weekly special with news, interviews, reviews and regular local and overseas correspondents including Billy Pinnell.
Off The Record won the InPress Writers' Poll for Best Radio Program in Melbourne for 2011 and 2005 and was runner-up for 2006 and 2008!! Off The Record also won the PPCA Award for Excellence In Music Programming at the 2005 National Conference of the Community Broadcasting Association of Australia for a Ry Cooder interview special about his album Chavez Ravine. The program was also a finalist in the category in 2012. A weekly one hour version of the program is broadcast on the satellite network of the CBAA to more than 45 stations across Australia.
Brian is the Founding & Editor of Rhythms Magazine (which he founded in 1992). You can visit the magazine at rhythms.com.au and read about what Brian is up to outside Triple R.
EMAIL BRIAN: brianwise@aol.com
NEW ORLEANS TOUR - APRIL/MAY:
Each April/May there is an Off The Record trip to the New Orleans Jazz & Heritage Festival. What could be better than travelling to the world's best music festival and enjoying music with like-minded people? The 2019 tour to Jazz Fest is BOOKED OUT. If you wish to go on the 2020 tour please email your interest: brianwise@aol.com
Follow Brian's travels at his On The Record Column at:
Presenters