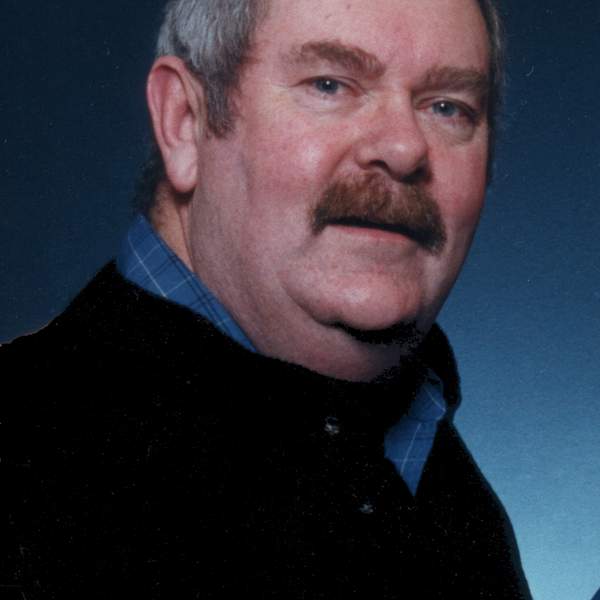 Listen to Off The Record – 18 April 2020
∙
Highlights
Off The Record: Lucinda Williams Explains What Influenced Her New Album 'Good Souls Better Angels'
Brian talks to Lucinda Wiliams about her new album Good Souls Better Angels.
Playlist for Off The Record – 18 April 2020
Rockin' At Cosmo's/2120 South Michigan Avenue/Theme

Lee Allen

I Contain Multitudes (Song released 17/4/20)

Bob Dylan

The Writing On The Wall (LP: Dark Matter)

Shane Howard

Can't Turn Back The Years (Phil Collins) (LP: Heaven & Earth)

John Martyn

If It's Positive....(LP: 7 Years Ago...Directions in Smart Aleck Music)

Foley

Bring My Flowers (LP: While I'm Living')

Tanya Tucker

The Lights of San Francisco (S.earle-L.Ledger) (LP: Logan Ledger)

Logan Ledger

Six Years Come September (LP: Lamentations)

American Aquarium

Get Out And Get It (LP: Black Hole Rainbow)

Devon Gilfillian

All In It Together (Guest: Jeff Tweedy)

Mavis Staples

They Tell Me Of An Uncloudy Day (LP: I's A Man's, Man's World..)

Renee Geyer

REQUESTS THIS WEEK

CELLAR OF SOUND

Biloxi (LP: Live At The Cat's Cradle) REQUEST FOR THEA CASEY

Hiss Golden Messenger

Blue Country Mystic (LP: Live At The Cat's Cradle)

His Golden Messenger

YEAR OF THE MONKEY BY PATTI SMITH

BOOK READING - PART 3

I Put A Spell On You (Screaming Jay Hawkins)

Nina Simone

Alexandra

Laura Marling

PART TWO

CELLAR OF SOUND

Shining Brightly (LP: Brinsley Schwarz, 1970)

Brinsley Schwarz

Flight 505 (LP: Aftermath, April 15, 1966)

Rolling Stones

Raga Mama Rag (Go Set Top 40, April 18, 1970)

The Band

INTERVIEW EXCERPT - ON BOB DYLAN

SCARLET RIVERA

One More Cup Of Coffee (LP: Desire, January 5, 1975)

Bob Dylan

Dust Bowl (EP: All Of Me)

Scarlet Rivera

I Contain Multitudes

Bob Dylan

Those Fabulous '60s (LP: Radio Dinner)

National Lampoon

Oh Sister (B.Dylan) (EP)

Logan Ledger

Winery Blues (LP: Hermitage)

Ron Sexsmith

Call It A Day (LP: Better Hurry Up)

Caleb Caudle

PART 1

LUCINDA WILLIAMS INTERVIEW

Dust (LP: Vanished Gardens)

Lucinda Williams & Charles Lloyd & The Marvels

Bad News Blues (LP: Good Souls, Better Angels)

Lucinda Williams

Bone of Contention

Lucinda Williams

Man Without A Soul (LP: Good Souls Better Angels)

Lucinda Williams

PART 2

LUCINDA WILLIAMS INTERVIEW

Big Black Train (LP: Good Souls Better Angels)

Lucinda Williams

Ramblin' On My Mind (Robert Johnson) (LP: Ramblin')

Lucinda Williams

You Can't Rule Me

Lucinda Williams

When The Way Gets Dark

Lucinda Williams

Espy Soul Stu (LP: Number One)

Dianna Kiss
'More old-fashioned than ever before.' John Cooper Clarke 2007
'The older I get, the better I was!' Van Dyke Parks
A music program featuring a weekly special with news, interviews, reviews and regular local and overseas correspondents including Billy Pinnell.
Off The Record won the InPress Writers' Poll for Best Radio Program in Melbourne for 2011 and 2005 and was runner-up for 2006 and 2008!! Off The Record also won the PPCA Award for Excellence In Music Programming at the 2005 National Conference of the Community Broadcasting Association of Australia for a Ry Cooder interview special about his album Chavez Ravine. The program was also a finalist in the category in 2012. A weekly one hour version of the program is broadcast on the satellite network of the CBAA to more than 45 stations across Australia.
Brian is the Founding & Editor of Rhythms Magazine (which he founded in 1992). You can visit the magazine at rhythms.com.au and read about what Brian is up to outside Triple R.
EMAIL BRIAN: brianwise@aol.com
NEW ORLEANS TOUR - APRIL/MAY:
Each April/May there is an Off The Record trip to the New Orleans Jazz & Heritage Festival. What could be better than travelling to the world's best music festival and enjoying music with like-minded people? The 2019 tour to Jazz Fest is BOOKED OUT. If you wish to go on the 2020 tour please email your interest: brianwise@aol.com
Follow Brian's travels at his On The Record Column at:
Presenters