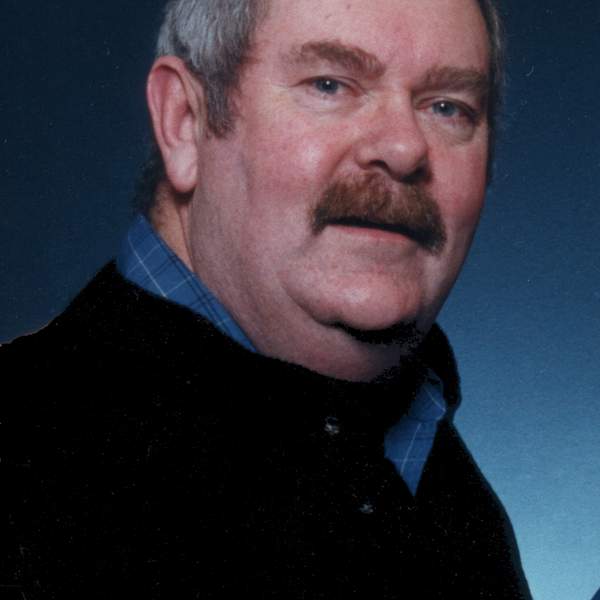 Listen to Off The Record – 21 March 2020

03:00:00
Brian talks to Keith Spera in New Orleans and James Young in Melbourne about the future of the live music scene. Frazey Ford discusses her new album.
Playlist for Off The Record – 21 March 2020
Rockin' At Cosmo's/ (Theme) + Rolling Stones (2120 South Michigan Ave)

Lee Allen

Splendid Isolation (from Transverse City)

Warren Zevon

Isolation (John Lennon/Plastic Ono Band - 1970)

John Lennon

Keep Your Distance

Buddy & Julie Miller

I Have A Choice

Amy Black & The Blind Boys of Alabama

Oh Susanna (LP: Waltz for Abilene)

Cindy Cashdollar

Witness (LP: Gypsy) - Tour Postponed until November.

Eilen Jewell

Candy Lunch (LP: Walking Proof)

Lilly Hiatt

Play Nice (LP: Cinema)

Skylar Gudasz

Twinkle Twinkle (LP: That's How Rumors Get Started - due April)

Margo Price

Our Song (Chris Stapleton) (LP: First Rose of Spring)

Willie Nelson

The Devil Put The Coal In The Ground (LP: The Ghosts of West Virginia - due May)

Steve Earle & The Dukes

BIRTHDAYS: RY COODER/ FRED NEIL

CELLAR OF SOUND

How Can A Poor Man Stand Such Times And Live (A.Reed) (LP: Ry Cooder, 1970)

Ry Cooder

Everybody's Talking' (LP: Fred Neil)

Fred Neil (March 16, 1936 - Jan 07, 2001)

The Dolphins (Fred Neil) (LP: The Third Mind)

The Third Mind

Blues On The Ceiling (Fred Neil) (LP

Karen Dalton (July 19, 1937 - March 19, 1993)

Reckless (Pendlebury/Cummings/Bates) (LP: Reckless, 1978)

The Sports

KEITH SPERA (THE TIMES-PICAYUNE, New Orleans)

INTERVIEW

Walking To New Orleans

Fats Domino

Traveling With Friends (LP: Buddha & The Blues)

Anders Osborne

Chicago To Illinois (LP: Sam Doores)

Sam Doores

JAMES YOUNG - ON THE MELBOURNE SCENE IN A CORONA VIRUS ERA

INTERVIEW

Bad Static (Heartbrokers Vo.10)

Heartbrokers

Gimmer Shelter (Jagger-Richards) (LP: Stoned!)

Lisa Miller

Damsel In Distress (LP: Peaceful Afternoon - due April 24)

Rufus Wainwright

Effigy of Salt (LP: La Vita Nuova)

Maria McKee

RE. ALBUM: U KIN BE THE SUN

FRAZEY FORD INTERVIEW

Azad (LP: U Kin Be The Sun)

Frazey Ford

Money Can't Buy (LP: U Kin Be The Sun)

Frazey Ford

Holding' It Down (LP: U Kin Be The Sun)

Frazey Ford

Everywhere (LP: U Kin Be The Sun)

Frazey Ford

A Child's Claim To Fame (LP: Have Harmony Will Travel Vol.2)

Carla Olson

When The Way gets Dark (LP: Good Souls Better Angels)

Lucinda Williams

Spirit World (EP: Spirit World)

Van Walker

Match To A Rock (LP: You Be The Lightning)

Tracy McNeil & The Good Life

Grounded (South Delta Space Age

Third Rail
'More old-fashioned than ever before.' John Cooper Clarke 2007
'The older I get, the better I was!' Van Dyke Parks
A music program featuring a weekly special with news, interviews, reviews and regular local and overseas correspondents including Billy Pinnell.
Off The Record won the InPress Writers' Poll for Best Radio Program in Melbourne for 2011 and 2005 and was runner-up for 2006 and 2008!! Off The Record also won the PPCA Award for Excellence In Music Programming at the 2005 National Conference of the Community Broadcasting Association of Australia for a Ry Cooder interview special about his album Chavez Ravine. The program was also a finalist in the category in 2012. A weekly one hour version of the program is broadcast on the satellite network of the CBAA to more than 45 stations across Australia.
Brian is the Founding & Editor of Rhythms Magazine (which he founded in 1992). You can visit the magazine at rhythms.com.au and read about what Brian is up to outside Triple R.
EMAIL BRIAN: brianwise@aol.com
NEW ORLEANS TOUR - APRIL/MAY:
Each April/May there is an Off The Record trip to the New Orleans Jazz & Heritage Festival. What could be better than travelling to the world's best music festival and enjoying music with like-minded people? The 2019 tour to Jazz Fest is BOOKED OUT. If you wish to go on the 2020 tour please email your interest: brianwise@aol.com
Follow Brian's travels at his On The Record Column at:
Presenters