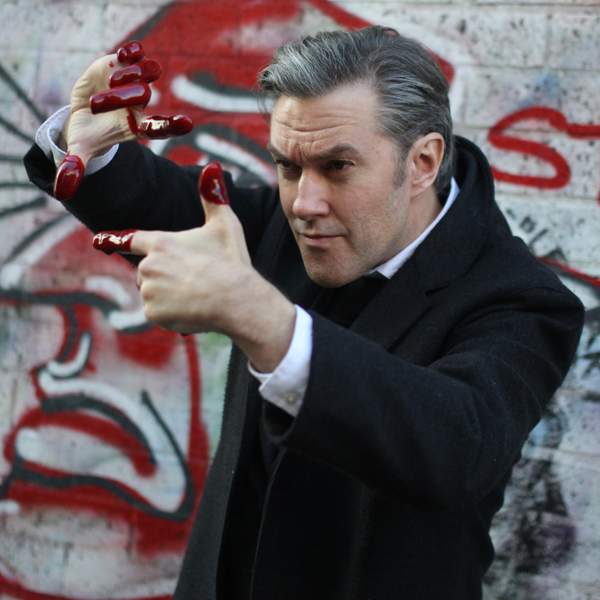 Primal Screen is a show about movies, from the ones on the big screen to the ones you stream.
After discussing other filmmakers' careers for five-and-a-half years with Lee Zachariah on the cult hit podcast Hell is for Hyphenates, Paul Anthony Nelson decided it was time to make his own feature films, with his partner Perri Cummings, under the banner of Cinema Viscera. Their debut picture, the comedy/film noir Trench, was shot for $27,363, premiered at the Setting Sun Film Festival and was nominated for 2 OzFlix Independent Film Awards. Their follow-up, the modern gothic horror film Apparitions, is in production now.
How and when did you first connect with Triple R?
The old Film Buffs' Forecast was definitely my way in, given my fervour for all things filmic. But I also recall driving home from work one night, switching channels to the 3Rs and being hit with a double shot of Nancy Sinatra's 'Lightnin's Girl' and AC/DC's 'Ride On'. Needless to say, it was love.
What does Triple R mean to you?
A nurturing place for those who seek their voice to develop and express it, outside of the gatekeepers and tastemakers, which, given my own independent filmmaking endeavours, is strongly relatable. It's also a place for people to celebrate the cultural things they love, for people to come together for such things, and for underrepresented folks to get their shot.
What's your favourite Triple R story?
Hearing three good friends of mine – Josh Nelson, Thomas Caldwell and Tara Judah – kick off a little film criticism program called Plato's Cave. It was the first time I'd heard my generation doing a film review show on a legit radio station, and it was incredibly fresh and empowering to me. Now, damn near ten years later, to be called in to host a version of this show, several hosts and incarnations down the line, is a huge honour for me.
Describe your happy place
The movies, of course! Preferably, a small independent cinema in the side streets of the Latin Quarter of Paris – perhaps Le Grand Action, or the Christine 21 – with all the beautiful restaurants and sights of the city that surrounds it.
The cinema door has accidentally jammed shut with you stuck inside. If there was only one film in there, what would you want it to be, and why?
Believe it or not, I've often thought about this – except, it was a desert island with an abandoned cinema, only one remaining print and (somehow) working power – but that film would probably be Pulp Fiction, because it's every film in one for me: dramatic, comedic, horrific, romantic, rhapsodic, virtuosic, melodic and intimate yet epic.
Paul Anthony Nelson's programs