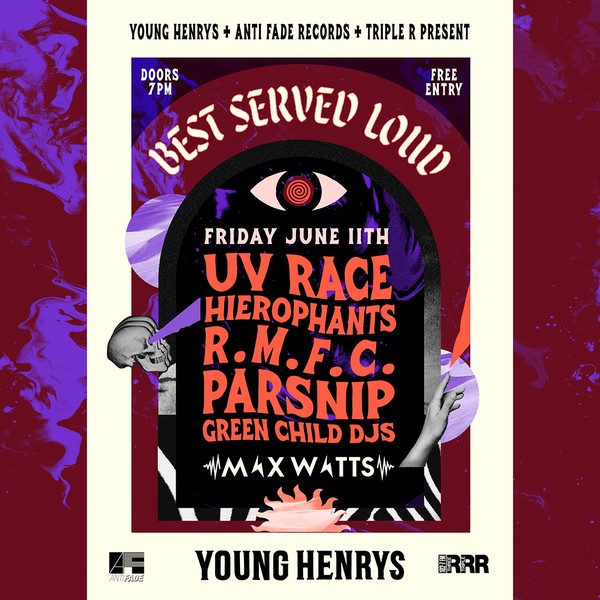 Sydney brewers and purveyors of Aussie music, Young Henrys announce the return of their live music series Best Served Loud to Melbourne, for a memorable night at Max Watts on Friday, June 11. Teaming up with ANTI FADE Records and Triple R, Best Served Loud will have the honour of hosting:
UV Race
Hierophants
R.M.F.C
Parsnip
+ Green Child DJs
on stage for a rapturous long weekend kickoff.
A brand synonymous with bringing music lovers together and 'serving the people', Young Henrys Best Served Loud series is here to champion emerging and established acts from across the country. From pop, rock, through to punk, Young Henrys is committed to bringing the best free parties to some of Australia's best loved live music venues.
Venue details
Max Watts House of Music

125 Swanston St, Melbourne