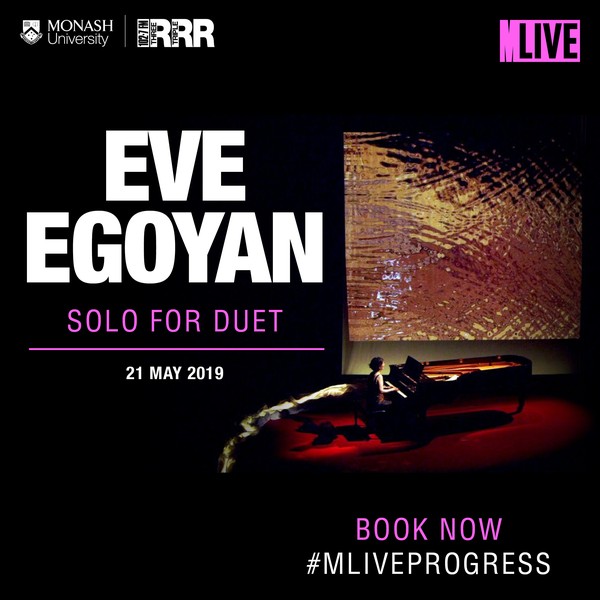 Canadian artist Eve Egoyan is a piano virtuoso like no other and this is light years away from your average concert.
In exploring the potential of the Disklavier, an acoustic piano with a computer interface, to layer and precisely synchronise sampled sounds, film and interactive imagery, she has reinvented the contemporary piano repertoire and turned the purely aural experience of a piano recital into a synaesthetic one.
Monash University is proud to introduce Australian audiences to her groundbreaking work in this set of pieces (some written especially for her and some self-composed) that she has seamlessly unified into a single semi-theatrical event.