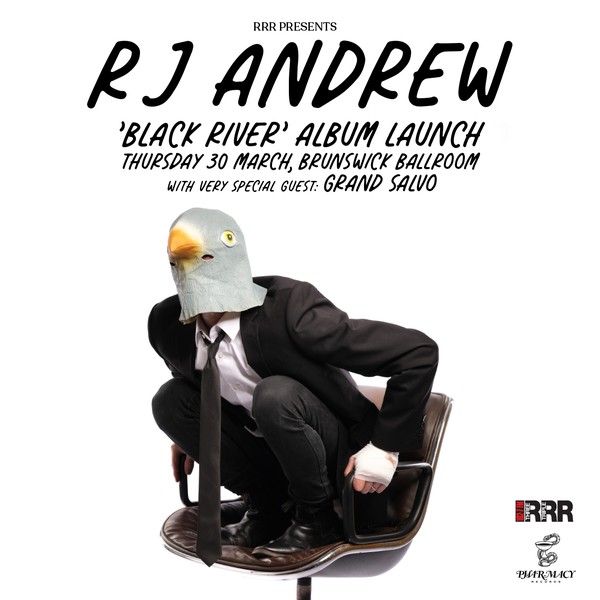 RJ Andrew (aka Richard Andrew) is delighted to announce the launch of his debut solo album,
Black River out on Pharmacy Records on Thursday 30 of March 2023 at The Brunswick Ballroom
with extra special guest
Grand Salvo.
Richard Andrew is probably best known as the 'whirlwind of arms' behind the drum kit of Melbourne's Underground Lovers and past member of Black Cab, Crow and Registered Nurse....just to name a few.
A little while ago, like a butterfly he emerged from behind the drum kit as a singer / songwriter to write and record an album of what he likes to describe as 'cinematic ballads' titled Black River.
The album is being released on the 27th of February 2023 on glorious 180 gram vinyl and The Fates is the first single and remarkable film clip from the album and is available now on bandcamp at https://rjandrew.bandcamp.com/track/the-fates-2
Tickets via Moshtix