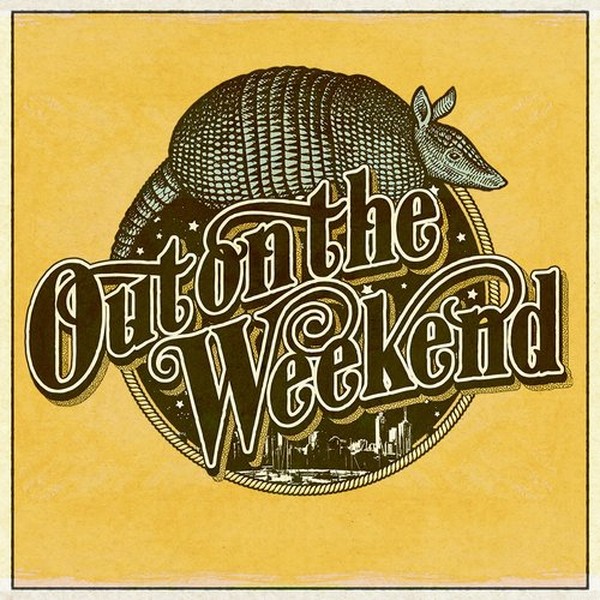 Love Police & Triple R Present - Out On The Weekend
ASLEEP AT THE WHEEL will be making their long-awaited Australian debut after 50 years of touring the world. Featuring stalwart member and founder RAY BENSON and LUCKY OCEANS, plus JOSHUA HEDLEY and BRENNEN LEIGH the band bring their massive repertoire of chart-topping country hits covering all forms of Country and Western music to the Out On The Weekend stage all the way from Austin, Texas.
ASLEEP AT THE WHEEL got its start on a farm in Paw Paw, West Virginia, and went on to become a cornerstone of the Austin, Texas music scene upon the band's arrival in 1973. Inspired by western swing and honky-tonk country, the band has accrued an almighty 10 Grammy Awards and released more than twenty albums.
ASLEEP AT THE WHEEL has been part of the American roots music landscape for more than 50 years. They've played and recorded with the likes of WILLIE NELSON, ALICE COOPER, EMMYLOU HARRIS, BLIND BOYS OF ALABAMA and many other incredible artists, plus the influential RAY BENSON was prominently featured in Ken Burns' critically acclaimed Country Music docuseries.
Just added to Out On The Weekend line up ~
Willie Watson
Welcome back WILLIE WATSON – one part of the classic OLD CROW MEDICINE SHOW brings his solo troubadour country sounds to the Out On The Weekend stage. For over two decades, Willie Watson has made modern folk music rooted in older traditions. He's a folk singer in the classic sense: a singer, storyteller and traveller, with a catalogue of songs that bridge the gap between the past and present.From his early days as a founding member of the Old Crow Medicine Show to his current work as a solo artist, he is a celebrated musician with a rich vocal range, a top interpreter of the folk canon and a highly skilled multi-instrumentalist.
Melissa Carper
Melissa Carper's deep, old-timey music roots were firmly planted as a child, playing upright bass and singing in her family's traveling country band in rural Nebraska. Her love of country classics was cultivated as she laid beneath the console listening to her parents' record collection. Hank Williams, Patsy Cline, Loretta Lynn, Ray Charles, Elvis Presley, and more became the soundtrack of her youth. When Carper's father gifted her a collection of Jimmie Rodgers' recordings, she began to find her voice and calling as a songwriter. After the success of her critically-acclaimed 2021 release Daddy' s Country Gold, Melissa Carper, dubbed "HillBillie Holiday" by friend and collaborator Chris Scruggs, was eager to get back in the studio. Carper's newest effort, Ramblin' Soul (Thirty Tigers) is out now and will be performed at Out On The Weekend this October.
The Pink Stones
a full serving of Peach State picked country-rockers from Athens, Georgia. After releasing their debut classic cosmic country album, Introducing…The Pink Stones (Normaltown Records) in 2021, the lads will be heading Down Under for their first ever Australian tour with a new album set for release in June, ready to wow audiences with a new chapter in the annals of Cosmic American Music. With a show filled with raucous rock'n'roll, humour and heartaches, The Pink Stones were first inspired by The Lemonheads' version of Brass Buttons, only to realise that their young ears were touching the surface of the catalogue of the late great Gram Parsons. And it was from this moment, the then-college students decided they liked country music. Big time.
Watty Thompson
In a gloriously unabashed Antipodean drawl, WATTY THOMPSON explores these of inward and outward love, togetherness and a desire to strive and live beyond the material. It's affirming, joyous and inspiring, all played out against a background of rollicking country flavoured Australiana folk. Like it says on the tin, a little bit country, a little bit folk, 100% heart.
Charlotte Le Lievre
Songwriter CHARLOTTE LE LIEVRE is renowned for moving audiences with her deeply emotive lyrics and live performances, described as 'authentic and tear-soaked alt-country'. Drawing on the diverse currents of country music, Le Lievre weaves songs that traverse experiences of grief and outback landscapes. Her voice and songs are equal parts heart wrenching and uplifting, hailing from a vintage era of smoke-filled honkytonk bars or late night fireside jam sessions. Growing up in the working-class suburbs of Newcastle, Le Lievre left home in her late teens and cut her teeth playing music in blockade camps and remote parts of the continent. Her debut album 'Songs from the Barrier Line' nods to both classic country and folk traditions.
ALL STAR TRIBUTE TO LINDA RONSTADT
In the continuing tradition of honouring musical giants of the past, this year we celebrate one of the greatest and diverse singers of all time, LINDA RONSTADT.
We will pay tribute to the halcyon days of Linda's seventies sounds with Violet Town country cowgirl ELLA HOOPER out front of an all-star backing band.
Slip on your silver threads, head on to the Blue Bayou, it's so easy to be willin' with Linda.
Gather up your posse and cruise over on the CRIPPLE CREEK FERRY or take a coach out west from select locations around town.
Venue details
Seaworks

82 Nelson Place, Williamstown