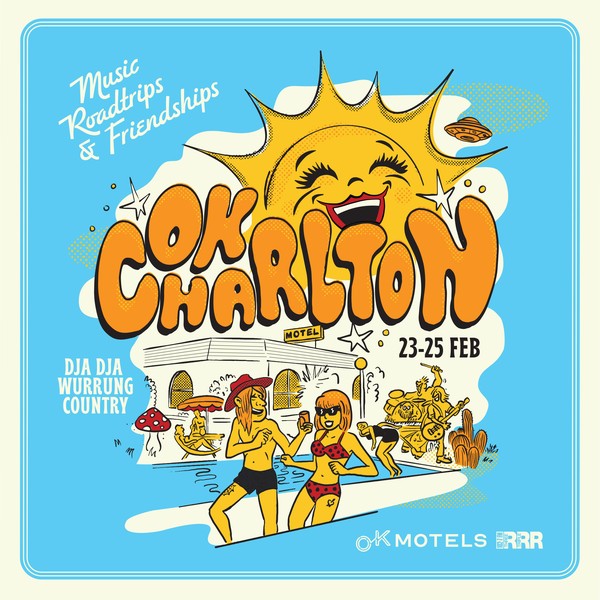 The wheels are in motion for cruising up the Calder to a place called Paradise but you'll know as Charlton.
This is a warm and welcome invite to the Friendly River Town. Clear the books from Friday the 23rd until Sunday the 25th of February. It'll be an unforgettable assortment of us and 500 other soon to be mates. A time to unwind under a Mallee full moon, move your feet, get up to a bit of riff raff and indulge the laughing gear with some good yarns. Tunes from The Slingers, Watty Thompson and His Total Fire Band, and The Belair Lip Bombs. Pool Party Water Ballet with The Clams. Friendship Bingo called by Tell Your Friends You Love Them. All the rest from such classics as bevvies, friendship, ice cream, devonshire tea, mini golf, karaoke, car boot sales, artist markets, vintage stalls, barefoot bowls, big ol' barbies and swimming pools for peak summer cool offs. Doesn't matter who you are or what tickles your fancy, they've got all the ingredients for a bloody good time.
Pop over for a top notch excuse to get bushed. The locals love ya and you haven't even met. Get out of the big smoke and up to a bit of wholesome mischief. It's a get away worth a sticky-beak that'll quickly turn into a stay-around.
Festival has now sold out - Join waitlist via okmotels.com.au