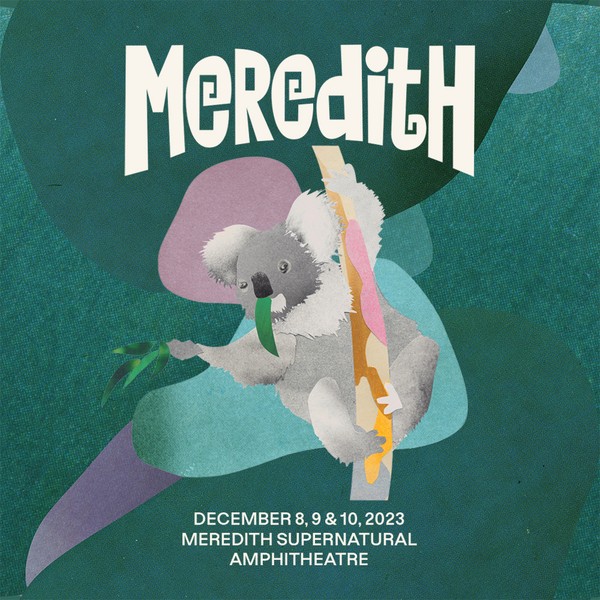 Departing this December, for a three day, two night aural adventure through inner and outer space, all singing, all dancing on the same undulation.
Lost in music, lost in one another, for a rare step, a deep slide, into the underground wonderland that is the Meredith Supernatural Amphitheatre.
Joining Kraftwerk on the bill.
Caroline Polachek
Alvvays
Alex G
Eris Drew & Octo Octa
Flowdan
Pigs Pigs Pigs Pigs Pigs Pigs Pigs
Sneaky Sound System
No Fixed Address
Souls of Mischief
Cable Ties
Blawan
Floodlights
moktar
Telenova
They Hate Change
C.O.F.F.I.N
dameeeela
Bumpy
Kuniyuki
Meninyan
Miss Kaninna
Gut Health
Ali
Milo Eastwood
Watty Thompson
Mary Lattimore
Pachyman
City of Ballarat Municipal Brass Band
and a handful more to come

The Ballot for Meredith Thirty One is now open. Enter via mmf.com.au to be in it.
Venue details
Meredith Supernatural Amphitheatre

Meredith VIC