RADIOTHON COMING SOON!
WHAT IS RADIOTHON?
PRIZES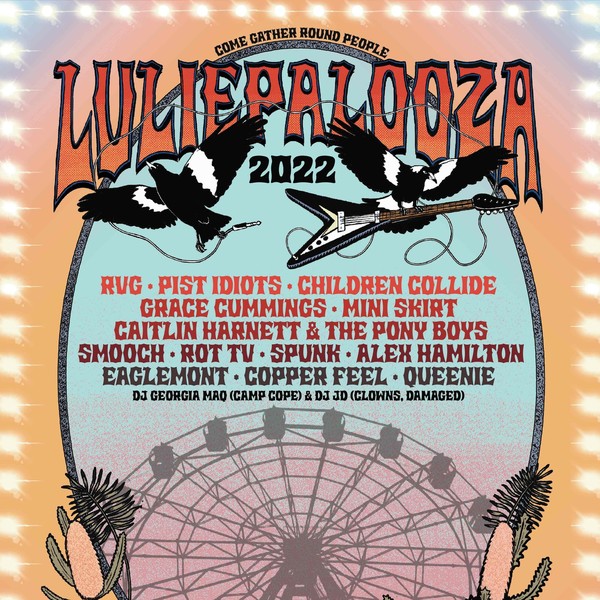 Come gather 'round people!!! Abbotsford's favourite rock n roll street party is back!! After their 2021 sold out debut, LuliePalooza returns in 2022!
Two stages, twelve bands, djs, food, drinks, mechanical bulls and more. Bringing Lulie Street to life on Saturday November 5 once again.
This time they are not only taking over Lulie Street, they're also going to be in the industrial serenity of underneath the Victoria Park grandstand.
Featuring
RVG
Pist Idiots
Children Collide
Grace Cummings
Mini Skirt
Caitlin Harnett and the Pony Boys
Smooch
Rot Tv
Alex Hamilton
Eaglemont
Queenie
Spunk
Copper Feel
DJ Georgia Maq (Camp Cope)
DJ JD (Clowns, Damaged)
Venue details
Lulie Street

Lulie Street, Abbotsford VIC