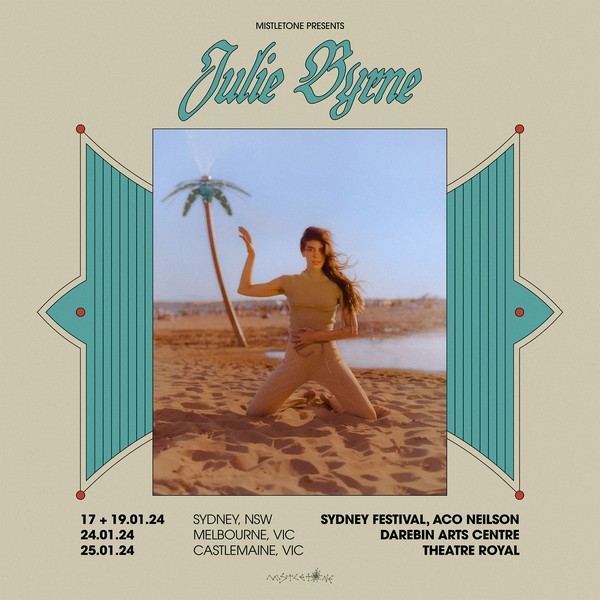 Mistletone & Triple R are thrilled to present Julie Byrne, returning to Australia in the wake of her sublime new album, The Greater Wings.
The follow-up to her stunning 2017 breakthrough album, Not Even Happiness, The Greater Wings became one of this year's most rapturously reviewed albums. This deeply moving album is a celebration of friendship; Eric Littmann, Julie Byrne's longtime creative partner and producer of her previous album Not Even Happiness, died suddenly at age 31, before the album was finished. Recording was finished in the Catskills of New York with producer Alex Somers (Sigur Rós, Julianna Barwick).
With her hushed vocals, sparse instrumentation and gently plucked guitar, Julie Byrne has a way of drawing you in close. Onstage with her musical companions, Byrne is a spellbinding presence, able to transform any room into her front porch. As a performer, Julie carries an aura of warmth and vulnerability, an innate musicality connected to the natural world; there is real gravity in her ability to make that a shared feeling.
Julie Byrne is making the most powerful, life-affirming music of her career. Her magnificent new album The Greater Wings is a universally resonant testament to the power of love and friendship to transcend grief and loss.