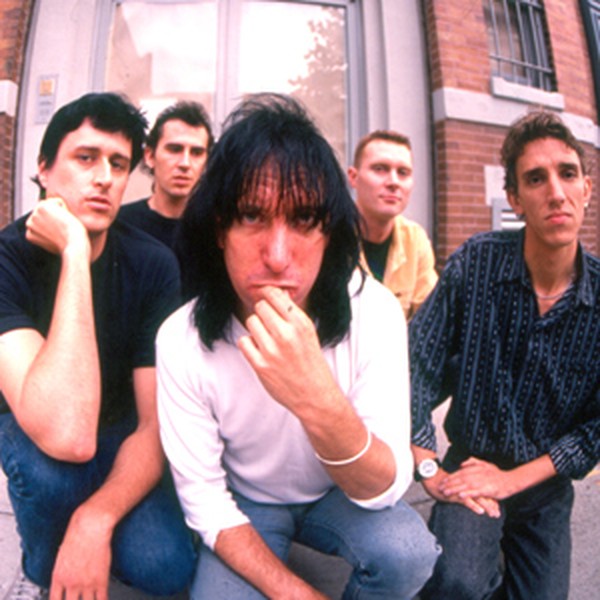 Died Pretty burst on to a burgeoning Sydney alternative scene in the early 80's with a series of chaotic, passionate and intense live shows. Quickly following was the highly regarded debut album Free Dirt. This established them internationally and they began touring Europe and America on a regular basis.
Over the following years, constant touring toughened the once erratic live performances as their constant flow of recordings expanded their musical territories. In 1991 the band released their landmark album Doughboy Hollow. Containing the singles "Godbless", "D.C." and "Sweetheart" it achieved wide Australian chart success and Doughboy Hollow is still frequently found in lists of the all-time top Australian albums.
Died Pretty officially disbanded as a full time entity in 2002. Since that time however, the classic Doughboy Hollow line-up has occasionally reformed to play special event shows. In 2008 they performed the album Doughboy Hollow for the 'Don't Look Back' concert series. Closely following was Big Day Out performances in 2009 and then 2012's Dig It Up festival. 2016 saw a Day On The Green run and a co-headline tour in 2017 with Radio Birdman.
In 2021 the band performed a triumphant series of club shows, rescheduled from 2019 after the band were forced to cancel appearances at 'A Day On The Green' due to illness. October 2023 will see the band perform a special run of theatre only shows with special guests Melbourne's Underground Lovers.
New show just announced for Saturday 28th October at the National Thetre