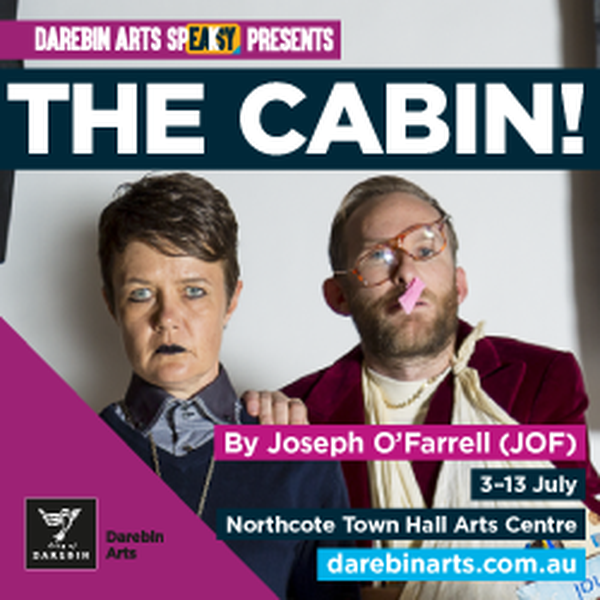 THE CABIN! is a horror show written by kids, for adults.
Part David Lynch thriller, part Fright Night drive-in flick, everything from the set to characters and sound effects has been designed by primary school students for adult audiences in this gory spectacular!
Created by, internationally acclaimed artist, JOF with Emily Tomlins in collaboration with over 200 primary school students from the UK and Australia. Featuring giant inflatable monsters, talking bins and an impending zombie apocalypse that will destroy us all!
Performed by two straight-laced adults, five demonic children and a disgruntled teen guitarist providing a live soundtrack.
Who will survive?