RADIOTHON COMING SOON!
WHAT IS RADIOTHON?
PRIZES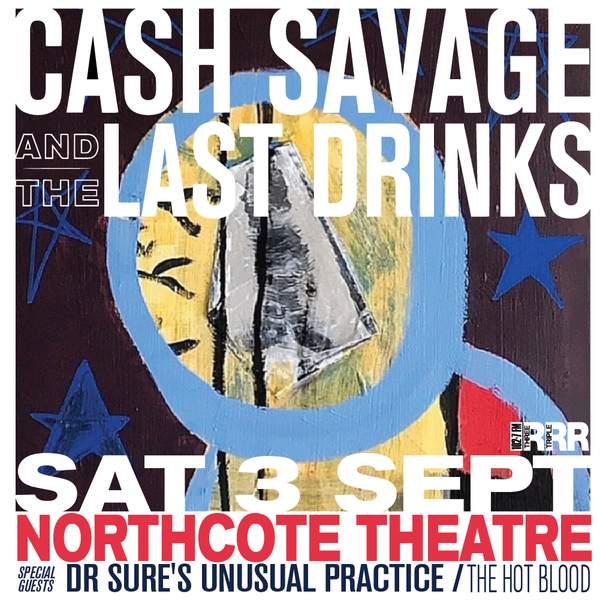 Melbourne heavyweights Cash Savage & The Last Drinks kick off their European / UK tour with a special hometown send-off show at The Northcote Theatre.
Cash is a beloved powerhouse with iconic status in the Melbourne music scene, and a booming international audience. When she and her Last Drinks take to the stage, audiences are enthralled by the band's chaotic and entrancing energy, Cash's authentic and sentimental songwriting, and the love, trust and raw connection that is palpable between these 7 phenomenal musicians.
Cash and the band have spent much of 2022 in the recording studio finishing the long awaited followup to their critically acclaimed album Good Citizens, and their scorching live album Live At Hamer Hall.
Through songs on this new album Cash processes mental health, grief, and her navigation through the treacherous waters of the past two years.
Cash and the band will be debuting songs from this incredible new record, which is due for release in early 2023…
Joining the bill will be Dr Sure's Unusual Practice and The Hot Blood
Tickets on sale now
Venue details
Northcote Theatre

216 High St, Northcote VIC 3070