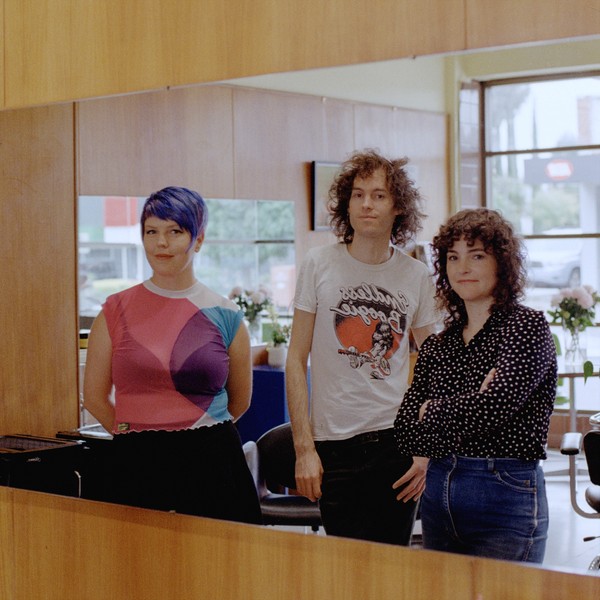 They've just been announced as international tour supports for legendary outfit Superchunk and local giants Amyl and the Sniffers and today, Australia's post-punk provocateurs Cable Ties have unveiled the new single Change, lifted from their upcoming third LP, All Her Plans, out Friday 23 June via Poison City / Merge Records.
Alongside the new single, Cable Ties have announced they'll be hitting the road in support of the new album, journeying through Victoria, New South Wales, and Queensland in July and August, stopping in at regional centres and capital cities along the way.
The third offering from the upcoming album, Change casts a lens on the residue of trauma left behind by patriarchal violence, and is spawned from the frustrating one-step forward, two-step back approach to social progress.
While the song is an exasperated cry aimed at the slow pace of meaningful social change, it concurrently highlights the inherent power of survival, despite the frequent social and political obstacles thrown along the track.
The latest single Change follows on from recently released singles, the upbeat charmer Time For You and the album's scorching opening single, Perfect Client, released last February in celebration of the band's European tour with punk icons, OFF!.
Recorded in June-July 2022 with the band's longtime engineer Paul Maybury at A Secret Location Studio, All Her Plans is an introspective and deeply intimate observation of a range of complex topics, like Australia's flagging healthcare system, addiction, mental health, and surrendering control when life doesn't go according to the blueprint.
It asks the question, 'When public support systems fall short, who ends up carrying the burden?' while offering concentrated, personal lyrics from lead vocalist and guitarist Jenny McKechnie, drawn from the experiences of her own family.
Elsewhere, themes of resilience and gratitude are projected forward, reminding us that despite the chaos, we are powerful, loved and accepted.
Tickets to Cable Ties, All Her Plans album lanuch are on sale now
Also playing -
Friday 28th July at Sound Doctor, Anglesea
Saturday 29th July @ Theatre Royal, Castlemaine
Venue details
Max Watts House of Music

125 Swanston St, Melbourne