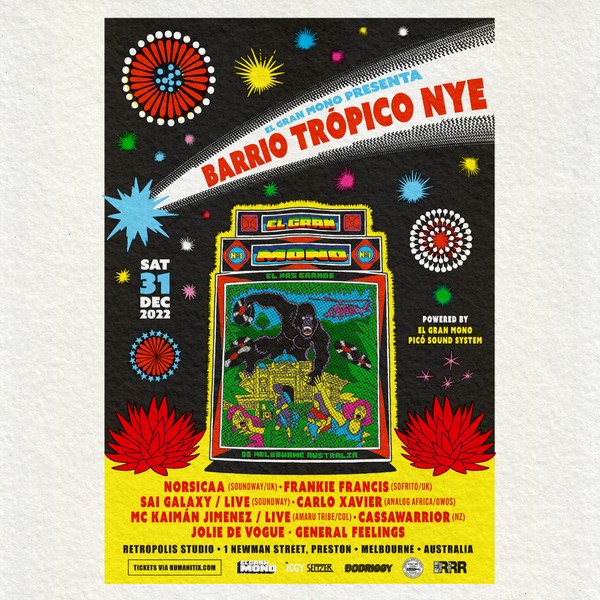 RRR and EL GRAN MONO are proud to present
Barrio Trópico NYE, Melbourne's deepest tropical New Year party !
Bringing together a special line-up of world-class selectors and live performers playing through Melbourne's own Picó Sound System.
Featuring:
Norsicaa (Soundway/UK)
Frankie Francis (Sofrito/UK)
Sai Galaxy - LIVE (Soundway/AUS)
Carlo Xavier (Analog Africa)
MC Kaimán Jimenez - LIVE (Amaru Tribe/COL)
Cassawarrior (NZ)
Jolie De Vogue
General Feelings
Powered by
EL GRAN MONO
Picó Sound System
Support from Bodriggy Brewery, Iggy Seltzers, Campbell Burton Wines, and Antioqueno Australia.