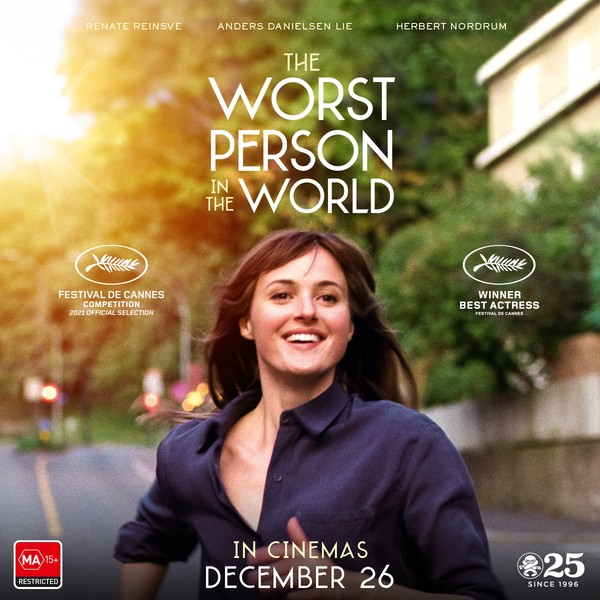 Winner of the Best Actress award at Cannes Film Festival, The Worst Person in the World is a smart, sexy and funny coming of age drama about the quest for love and meaning in contemporary Oslo.
It chronicles four years in the life of Julie, who navigates the troubled waters of her love life and struggles to find her career path, leading her to take a realistic look at who she really is.
In cinemas December 26.
Triple R Presents a special subscriber-only screening of The Worst Person in the World on Thursday December 16 at Cinema Nova, Carlton. The film will be screened at 8.30pm
Winners full name and email will be provided to Cinema Nova to receive ticket and safety information.
*Triple R Subscribers can head to the RRR competition page for The Worst Person in the World to enter for the chance to win a double pass to the screening (competition closes at 12pm on 10 December 2021.) 
*Only subscribers with a paid annual subscription are eligible for giveaways.  Winners of the online competition will be notified via email.