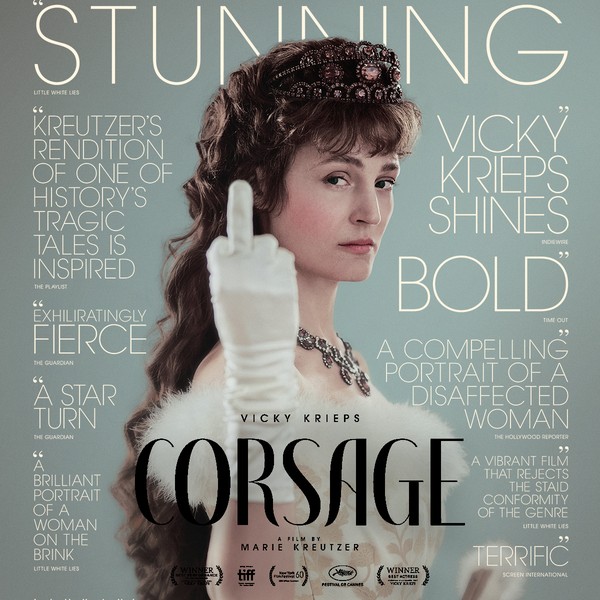 Corsage, Cannes Film Festival Un Certain Regard Best Actress Award winner for Vicky Krieps (Phanton Thread), is a brilliant portrait of a woman on the brink. 
Empress Elisabeth of Austria is idolised for her beauty and renowned for inspiring fashion trends. But, with a future of only ceremonial duties in front of he, her hunger for knowledge and zest for life make her more and more restless in Vienna. Seeking the excitement and purpose of her youth, she rebels against her public image and comes up with a plan to protect her legacy.
Corsage, in cinemas February 9.
Triple R Presents a special subscriber-only screening of Corsage on Tuesday January 31 at Cinema Nova, Carlton. The film will be screened at 6.45pm. To enter head to the subscriber giveaways section of the website.